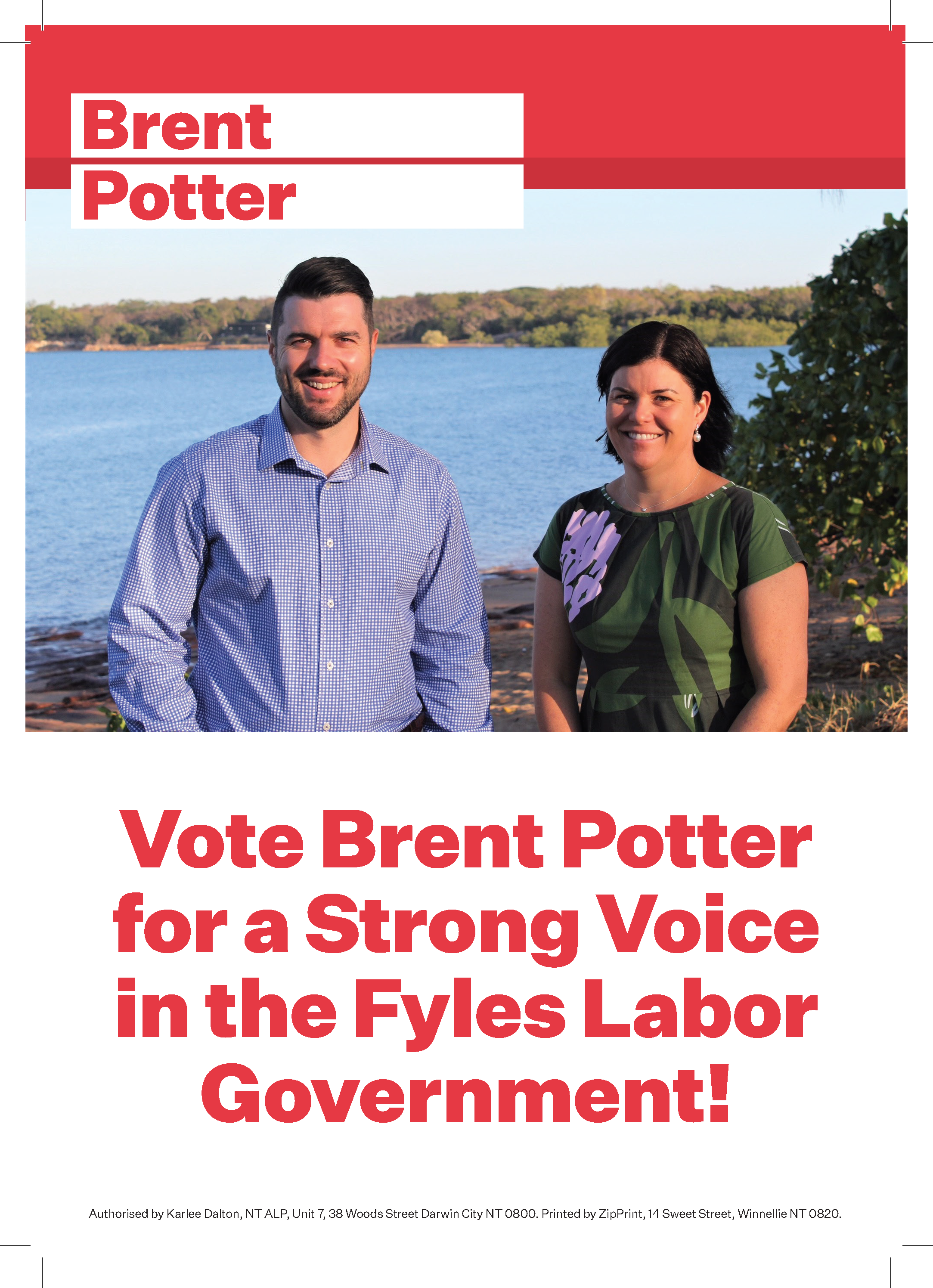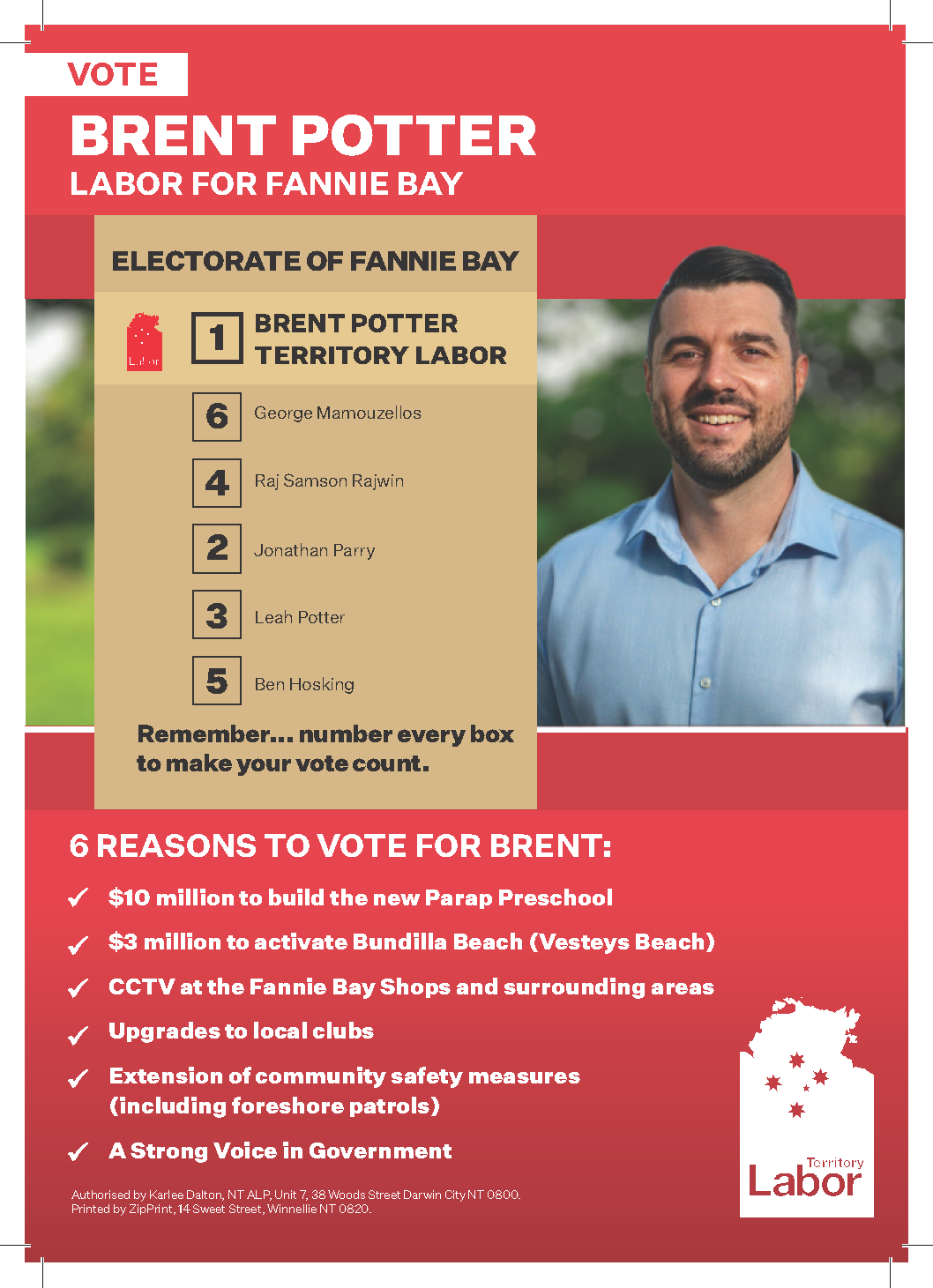 Brent Potter is the Candidate for Fannie Bay.
I instantly knew I wanted to become a Territorian.
The decision was easy, I loved the opportunities the Territory offered, I loved the diverse culture, our landscapes, our wet and our dry – and I was lucky enough to also meet the love of my life, my incredible wife, Allie.
Together Allie and I and our four beautiful kids call the Territory home. We will grow old here, our children will grow into adults here.
Service to community is the backbone of my makeup.
I am a veteran who served in the army for over ten years.
During this time, I was deployed to Afghanistan (2012) and have worked within the Territory's iconic Norforce Indigenous surveillance unit, deployed on border security operations across Northern Australia.
After leaving the army I worked in diverse range of fields, from Aged Care, to defence manufacturing, to the public service and management consultancy – I have worked hard to diversify my knowledge and skill set, this includes the completion of my Master's in Business from the University of New South Wales.
But all along, I have felt something has been missing.
I know where I belong, I know where my passions lie – and that is with serving the community – it is what I do best.
There is no greater feeling than being able to serve, deliver and lead for the community and those around me.
It is this feeling that will drive me every day to serve the constituents of East Point, Fannie Bay, The Gardens, Parap and Ludmilla.
If I am fortunate to be successful, I can guarantee that service will be undivided.
But I also know, to ensure that all of our children can continue to grow up in a community that is safe, prosperous, and full of continued opportunities – that service also extends to the entire Territory.
To make the electorate of Fannie Bay better, we need to make the Territory better as a whole.
Our community prospers when we all have equal opportunity, equal access to education, childcare, health and social services, and when we move towards a cleaner, more sustainable future.
These are my values, these are Labor values.
I look forward to meeting you all over the coming weeks - it's a short campaign but it's going to be a strong one.
See you out there.
Brent.
Contact

Email: territory.labor@nt.alp.org.au 
Phone: 08 8947 1755