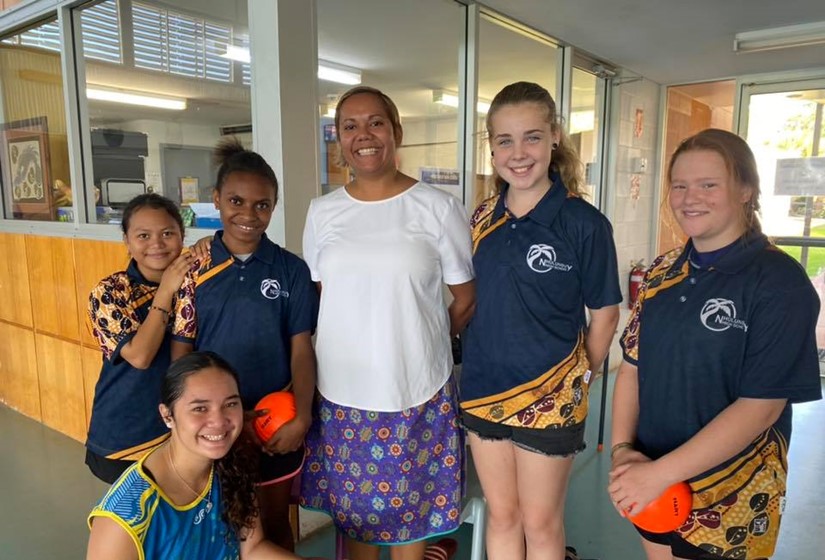 Selena was born and bred in the Territory.  Her mother is a Nunggubuyu lady from Numbulwar and Wanindilyakwa from Groote Eylandt both located in south-east Arnhem Land. Her father is a second generation Australian who was born in Sydney and is of Estonia, Irish and South African descent.
Selena speaks a number of languages, in particular English, Kriol and to some extent the Wubuy language of Numbulwar.
Selena moved to Brisbane to study a Bachelor of Arts/Bachelor of Education dual degree at the University of Queensland. She was the Valedictorian at her graduation ceremony and moved back to the NT to start her teaching profession.
She was selected as one of two Australian Education Union-NT representatives at the 2011 World Indigenous People's Conference on Education held in Cusco, Peru and has been recognised for her hard work and dedication receiving the NT Award for Excellence in Teaching, and won a Commonwealth Bank Foundation Award for teaching financial literacy to her secondary students in Numbulwar.
In 2016 Selena was preselected by the NT ALP to contest the seat of Arnhem in the 2016 Election and was successful. 
The Labor Gunner Government appointed Selena as Assistant Minister for Remote Education and Families as First Teachers and Assistant Minister for Aboriginal Affairs and Statehood.
In June 2018 Selena was promoted to Cabinet as the ninth Cabinet Minister and is responsible for the Education and Workforce Training Portfolios.
Selena was given additional responsibility in January 2019 as Minister for Aboriginal Affairs.
Contact
Shop 1, 27 Katherine Terrace, Katherine NT 0850
PO Box 129 Katherine NT 0851 
Email: electorate.arnhem@nt.gov.au  
Phone: 8973 8780